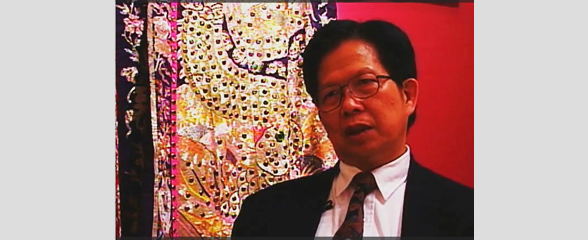 Cambao de Duong is a Chinese-Vietnamese immigrant born in Saigon, South Vietnam to Chinese parents. Cambao grew up in a multicultural environment and learned to speak Chao Chow, Vietnamese, Cantonese, and Mandarin. He would receive a high level of education in Vietnam, and inspired by one of his principals, became an educator. De Duong would teach at the college level until he received an officer commission in the South Vietnam army. Given his previous service in the South Vietnamese government and army, he was granted refugee status and was quickly approved to relocate to the United States. When Cambao first came to New York City, he decided to work in a non-profit organization, where he assisted Asian immigrants with forms and vocational training. De Duong gradually became heavily involved with social work and community advocacy, becoming co-founder of the Greater New York Vietnamese American Community Association, as well as the Indo-China Sino-American Senior Citizen/Community Center. He makes observations of the changing demographics, crime rate, and sanitation of Chinatown during his decades-long involvement with the local community. De Duong shares his experience in Chinatown during the 9/11 attacks, and notes how similar it was to his experiences in the Vietnam War. He discusses the economic impact of the attacks and goes into detail regarding unemployment and increased requests for social services. Additionally, he observed that while the restaurant businesses in Chinatown mostly recovered two years after the attack, the garment industry will likely not recover.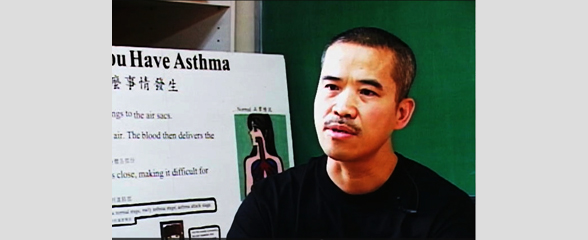 Chris Chan is a Chinese immigrant who works for the Chinese Progressive Association (CPA). Born in China, Chris moved to Macau at two years of age following the Communist takeover of China. During his young adult years, he worked as a construction laborer in Hong Kong during the 1970s and 80s construction boom before being sponsored by his sister to immigrate to the United States in 1984. Chris describes the various construction and labor jobs he took on in the early years, the differences between New York City, Chinatown, and Hong Kong, and the challenges he faced as he tried to learn the English language. Chris would become active at the CPA in 1989 and would work for them as an employee in 1992. Chris elaborates on his work at the CPA, emphasizing its services to the local community, including but not limited to immigration rights, citizenship exam and procedure guidance, English classes, local environmental issues, and improving overall community health. In 2002, Chris and the CPA surveyed 580 people in the Chinatown area to study the effects of pollution on the local community and its correlation to asthma symptoms. He states that the CPA attempts to raise awareness of air pollution and dispel misconceptions of asthma in the Chinese community living in Chinatown through an emphasis on educating the population using their study. Chris notes that the 9/11 attack compounded the air quality issues but there are many pre-existing factors that needed addressing to improve quality of life. The discussion following his description of the CPA survey includes their plans to utilize the survey data to continue to educate the populace and to convince other organizations to assist in improving air quality in the Chinatown area.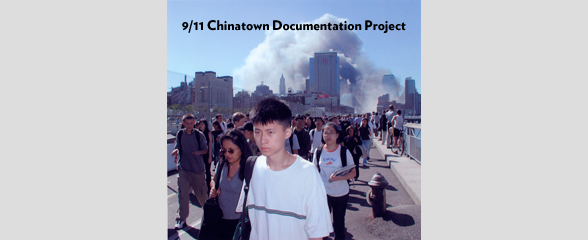 Joseph Wah Chu is a Chinese immigrant from Toishan County, Guangdong Province, China born in 1933. He grew up in Guangzhou and Hong Kong before eventually moving to the United States in 1965. In the United States, he worked in different cities such as San Francisco, Chicago, and New York City as a waiter and office worker. Joseph would eventually settle in New York City's Chinatown, citing better job opportunities and existing friendships in NYC. In 1978, Joseph started working at the New York Chinatown Citizen Center, where he assisted senior citizens with applications for government benefits such as food stamps, Medicaid, and senior housing. He recalls the changes over time in Chinatown, from lowering crime to increasing difficulty finding housing for seniors. During 9/11, Joseph was taking a group of seniors out on a field trip. He recalls the transportation shutdown that made his group go to New Jersey to double get back to New York. He describes the reaction and also the impact of the attacks on the senior population. Joseph also talks about government assistance provided following the 9/11 attacks, which ranged from rent/business assistance to free air purifiers and air conditioners. The interview then turns to a discussion about Chinatown's economic recovery and the changing senior demographics in Chinatown and concludes with a mention of ongoing issues related to housing.