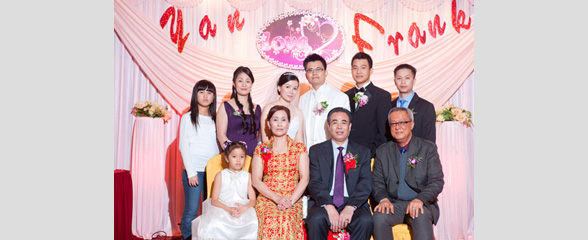 Frank Liu, former Director of Technology at MOCA, sits down with Tomie Arai to conduct an oral history recounting his experience growing up in Chinatown during the '90s and early 2000s. Liu discusses his family's history and their experience immigrating to the U.S. from Fuzhou, Fujian when he was seventeen years old, in 1998. He discusses how his uncle was able to sponsor his family to come to the U.S. and how his family moved to Chinatown initially upon their arrival. He discusses how even though his family was able to immigrate to America legally through his uncle, many other Fujianese people at the time were smuggled to America illegally in hopes of a better future for themselves and their children. Liu talks about the two main groups of people in Chinatown: the Fujianese and the Cantonese. He discusses his ties to the Fujianese community in Chinatown through his mother, and how his family gets together for family reunions to see each other and feel connected through their Fujianese roots. He talks about meeting his wife and learning to communicate with her family, since she is originally from Taishan and her parents only speak Cantonese. He talks about how glad he is that his mother encouraged him to go to school and study instead of taking the more traditional route of earning money right away, and he remarks on how much he values his education. Frank introduces some artifacts that are important to his family's history, such as photos from when they first immigrated, photos from the first time they rode the New York subway, and a digital camera that he saved for and was the first important object that he purchased for himself with his earned savings. The interview ends with the discussion of a Fujianese museum or community archive, and the materials or items that Liu would want included in that documentation effort.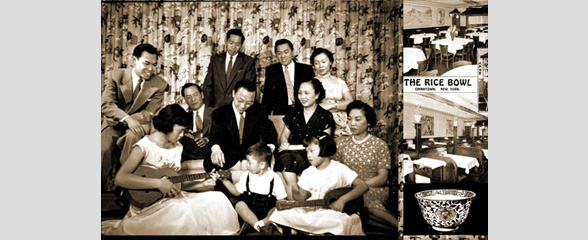 Marcella Dear, a longtime friend of MOCA and a generous donor of over 900 objects, joins us to discuss her exciting life and her memories of Chinatown. Marcella goes into depth about many of the objects she donated, and discusses not only their significance as sentimental objects but also how these objects were used in their original setting, at the Rice Bowl restaurant on Mott Street. Marcellas father founded the Rice Bowl, and she discusses her childhood growing up in and around the restaurant. She fondly remembers her regular clients, who came to feel like family to her over the years. She talks about her father and his eminent role within the community, both when she was growing up and afterwards. She remembers how he wanted to build a museum to house all of his collections and to share cultural treasures with the Chinatown community. She talks about how Chinatown has changed, and about how the immigrant experience has also changed. She discusses the importance of the neighborhood associations in helping new immigrants with paperwork in English and by helping them acclimate to life in the U.S. Marcella talks about her life as a young person, going to college at NYU and having parties and socials for the Chinese students at NYU and the neighboring city schools. Marcella briefly discusses the gang wars and the impact this had on the neighborhood. She ends her interview talking about memorable places in Chinatown and what they mean to her.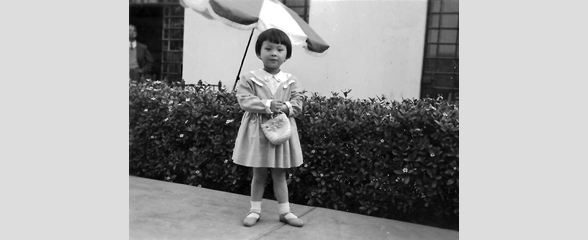 The Journey Wall is a custom art installation created for MOCAs lobby by renowned artist/designer Maya Lin. The wall is composed of bronze tiles through which Chinese Americans can permanently honor and remember their family roots. Each tile bears the name of an individual or family, their ancestral home, and current place of residence in America. The complete wall will highlight the expansiveness of the Chinese American Diaspora and the diversity of immigration stories from across the country - from artists to businessmen. The interviews in this collection are the stories of the Chinese American families that are part of the Journey Wall installation.