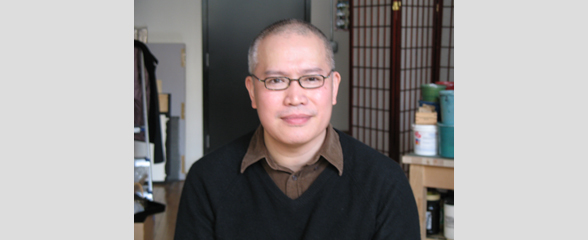 Kam Mak is an artist who emigrated with his parents from Hong Kong to the United States at age ten in 1971. In this interview, he vividly describes growing up in an old tenement building on Eldridge Street and becoming involved with street kids during the seventies. He mentions the strong presence of street gangs during his childhood as well as the turning point during his youth that redirected him towards art as an escape from getting into trouble. Mak also discusses conceptual ideas that inspire his artwork, which is heavily influenced by his sensory impressions of the Chinatown neighborhood and culture. He notes the changes in neighborhood dynamic since then, observing differences in population, safety, and lifestyle. After moving out of Chinatown in the early 90s, Maks art became a means to reconnect or save his ties to the Chinatown community. He goes on to describe his work writing and illustrating his childrens book My Chinatown and designing a series of Lunar New Year stamps for the U.S. Postal Service. Reflecting on how Chinatown's identity is rooted in its low-income and immigrant residents, he laments about how the forces of gentrification could eventually erode Chinatown to a "fake" shell of its former glory.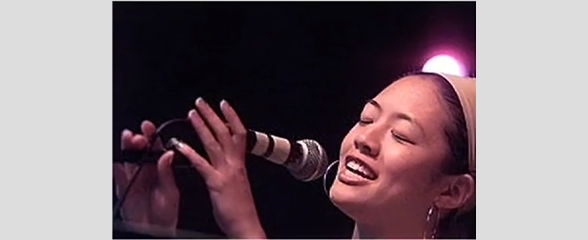 Emily Chang is a performer, writer, filmmaker, and musician based in New York City. She is a founding member of the renowned pan-Asian spoken word group, I Was Born With Two Tongues, and Mango Tribe, a Pan-Asian performance collective for women. Growing up, Chang had to learn to play the piano, take voice lessons, dance lessons, and play sports. At the same time, she was expected to excel in academics. When Chang started listening to Thelonious Monk, jazz, and Miles Davis, she realized that she could take the skills she learned from her upbringing and make her own music and write her own songs. Chang went on to graduate from the University of Chicago with a liberal arts education. Together with a diverse group of Asian American artists, she became a founding member of the Pan-Asian spoken word collective, I Was Born with Two Tongues. Chang decided to try out acting in a group called Mango Tribe, an all-women's performing arts collective where she felt herself. Chang believes that Asian actresses are too often cast in stereotypical roles. Therefore, instead of waiting for the industry to offer her a role without stereotypes, she wants to create her own films and write characters she would want to portray.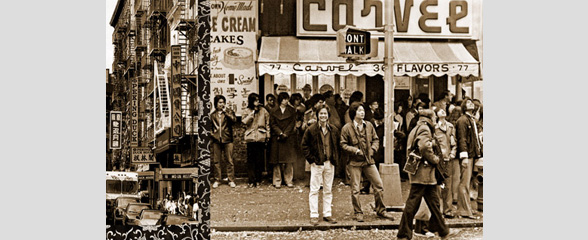 Tomie Arai and Janice Lau sit down with Wing Lee to discuss his life and his experience growing up in and around New York Citys Chinatown in the 60s through the 80s. Wing talks about what it was like as a kid being raised in the US with Chinese parents, and growing up on the streets of Chinatown. He talks about the schools he went to in the area, and all the spots the neighborhood kids used to hang out. Later on in his late teenage years, he describes the experience at a popular neighborhood bar called Grandpas. Wing describes the atmosphere at Grandpas, the regulars there, and how he was eventually asked to design a t-shirt for the bar as well as a large mirror to hang in the space. He touches on the gang presence in Chinatown in the 70s, and describes the changes he has seen in the neighborhood since his youth. He feels hopeful for the future of Chinatown and believes that the quality of life has improved for your average Chinatown resident. He is excited that the area is now taken seriously politically and that Chinatown has Asian and Chinese representation within the city government. Wing is an artist, and he is excited to see the museum documenting this important community history.